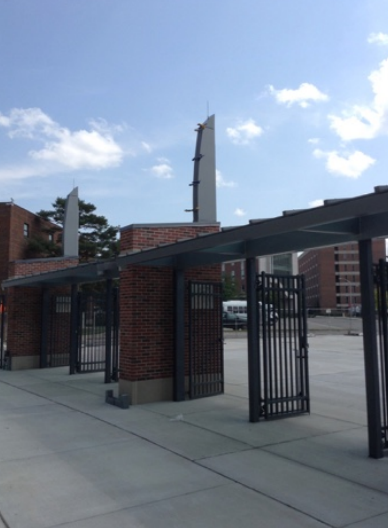 CEI finished up a sheet metal job in 2017 at Spartan Stadium. The south end zone of MSU's football field was being remodeled to keep up with the number of fans who visit every game day. At the job, CEI installed composite panels. The project was short and small. It ran quickly spanning from the beginning of March into April.
"We had everything we needed to start the job and it is one of my favorite teams." says CEI's foreman on the job.
According to Ganger Construction, The single story addition was 20,000 square feet, it included 236 bathrooms and multiple new concession stands for fans and students. As well as, new ticket gates set away from the stadium to meet safety concerns.