The Biological Science Building (BSB) located in Ann Arbor is one of the most unique roofing and sheet metal projects in CEI's history. Started in 2016, the project has taken well over a year and is still being actively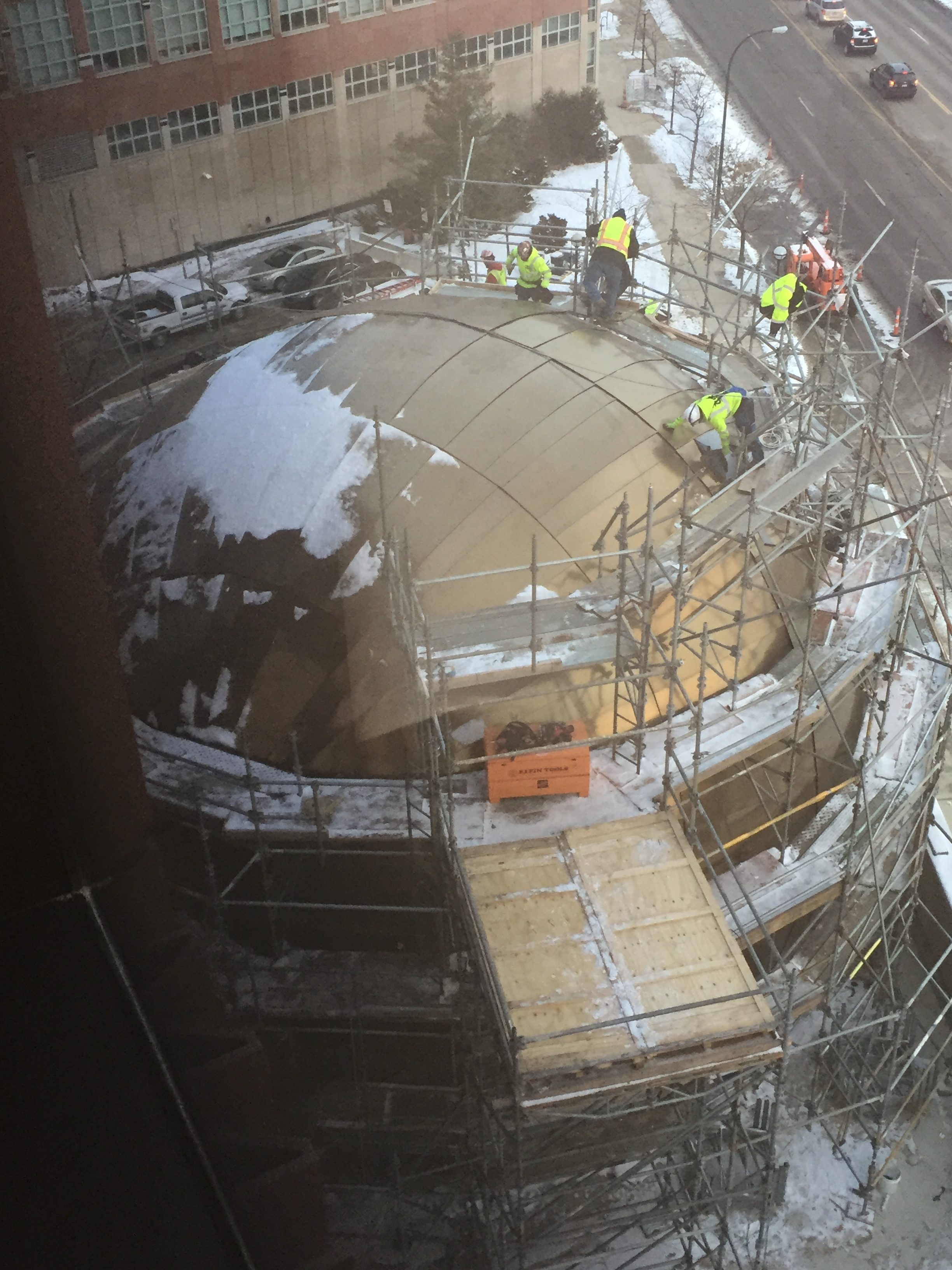 worked on. The 300,000 gross square foot building, will be used for a variety of student resources including research laboratories, classrooms, vivarium services, and the four museums. It also has connections to the current Life Sciences Building.
The project included new construction of a hot rubber roof, fully tapered and fully adhered with reinforced rubber. The second half was a sheet metal dome. As seen in the pictures the dome was created with galvanized 90 degreed marine grade plywood and 22gage bronzed stainless steel.
"I was ecstatic to have received the opportunity to apply myself in such a manner and thankful. Also relieved that I was able to accomplish the task of roofing an igloo in the middle of winter." -Bill Ryan, Sheet Metal Foreman