CEI's veteran roofers have truly seen it all and when the winter months roll around they know that they will be facing bigger and more extreme issues with there roofs. This winter has been filled with snow, wind and cold temps. All of these factors can have an effect on the roof of your building. The winter season can lead to extraordinary circumstances to deal with. The roofs across Michigan are no exception.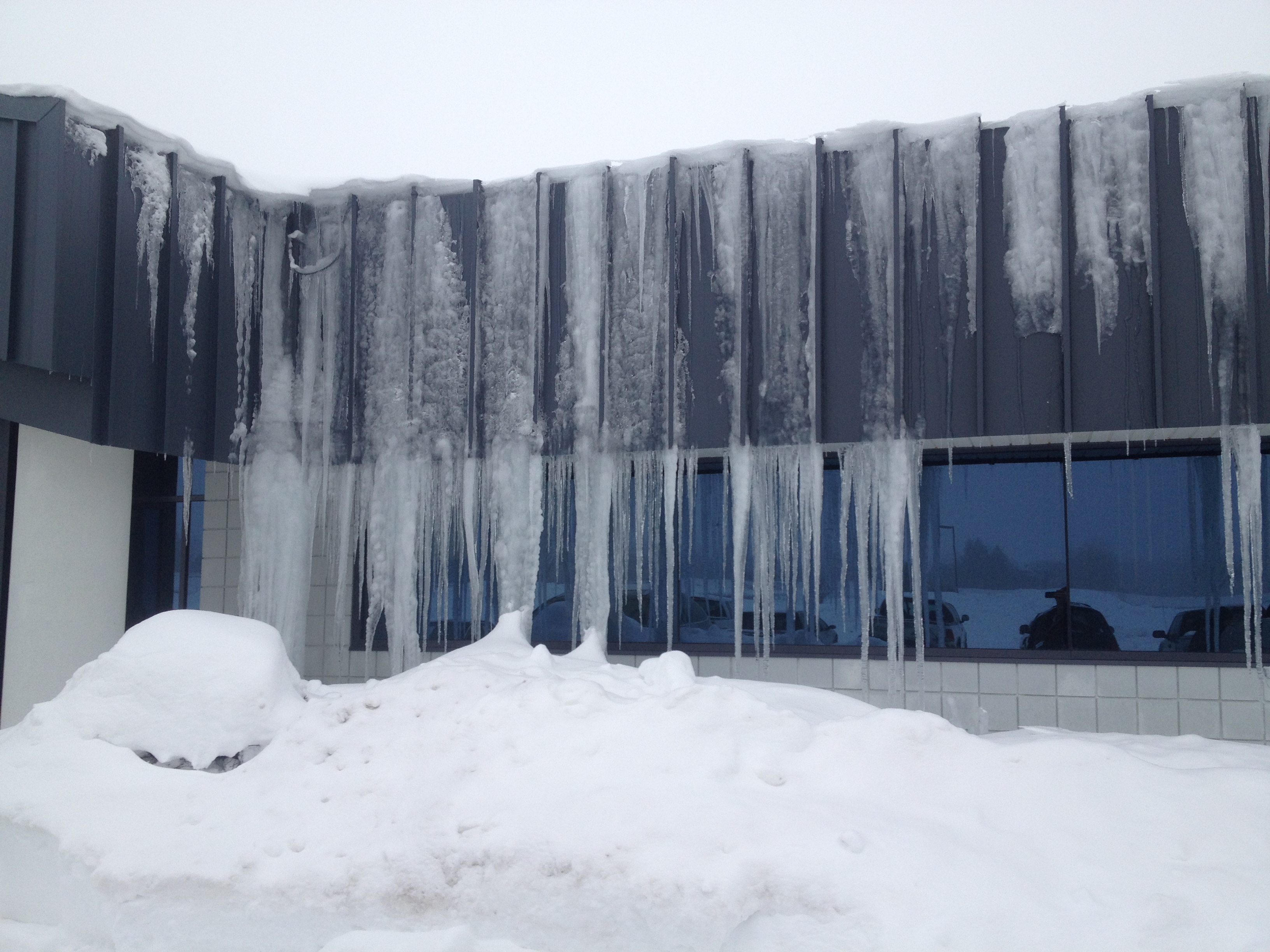 From a roofing standpoint, the most familiar scenarios are 3-4 inches of ice directly on the roof, buried under 6-8 inches of snow. Based on wind conditions and the layout of the buildings, snow is accumulating and creating 5-6 foot drifts. Adding to all of this, below freezing temperatures are taking their toll on roof systems. Besides the snow loads, splits, cracks and frozen drain pipes are the main culprits contributing to roof leaks.
Here is what you can do to prevent large roof issues from happening this winter:
#1- Have In
spections: Getting your roof inspected can help identify problems early. The objectives of a professional inspection it to make sure that the roof and equipment are performing as intended, to notice any weaknesses ahead of time, identify repairs and then develop a plan to improving the roof condition. These visual inspections should happen at least twice a year (spring and fall); yet are ideal more frequently. During winter where there is a major freeze/thaw cycle then roof should be checked to make sure that the freezing has not caused any new damage.
#2- Get Repairs Done ASAP: Getting even the smallest of leaks repaired early can extend the life of your existing roof. Letting issues sit and go un-touched might lead to larger problems when snow and ice becomes a factor.
CEI's service department's goal is to serve in a timely, efficient manner- regardless of the elements. As service is requested, however, it is essential that we know if the leak is
1) contained
2) an emergency or a nuisance?
3) creating hazardous conditions for your workers or tenants.
If conditions do not allow for permanent repairs, temporary measures can be taken to stop the leaks, or in emergency situations, re-direct them. We will work with you to help solve your problems. Upon completion of our visit, we will leave the site in a condition that is acceptable to all parties involved. It will be discussed with service personnel to determine a course of action to repair permanently. As of late, and in an effort to keep costs down, most of these returns will not be completed until weather conditions allow.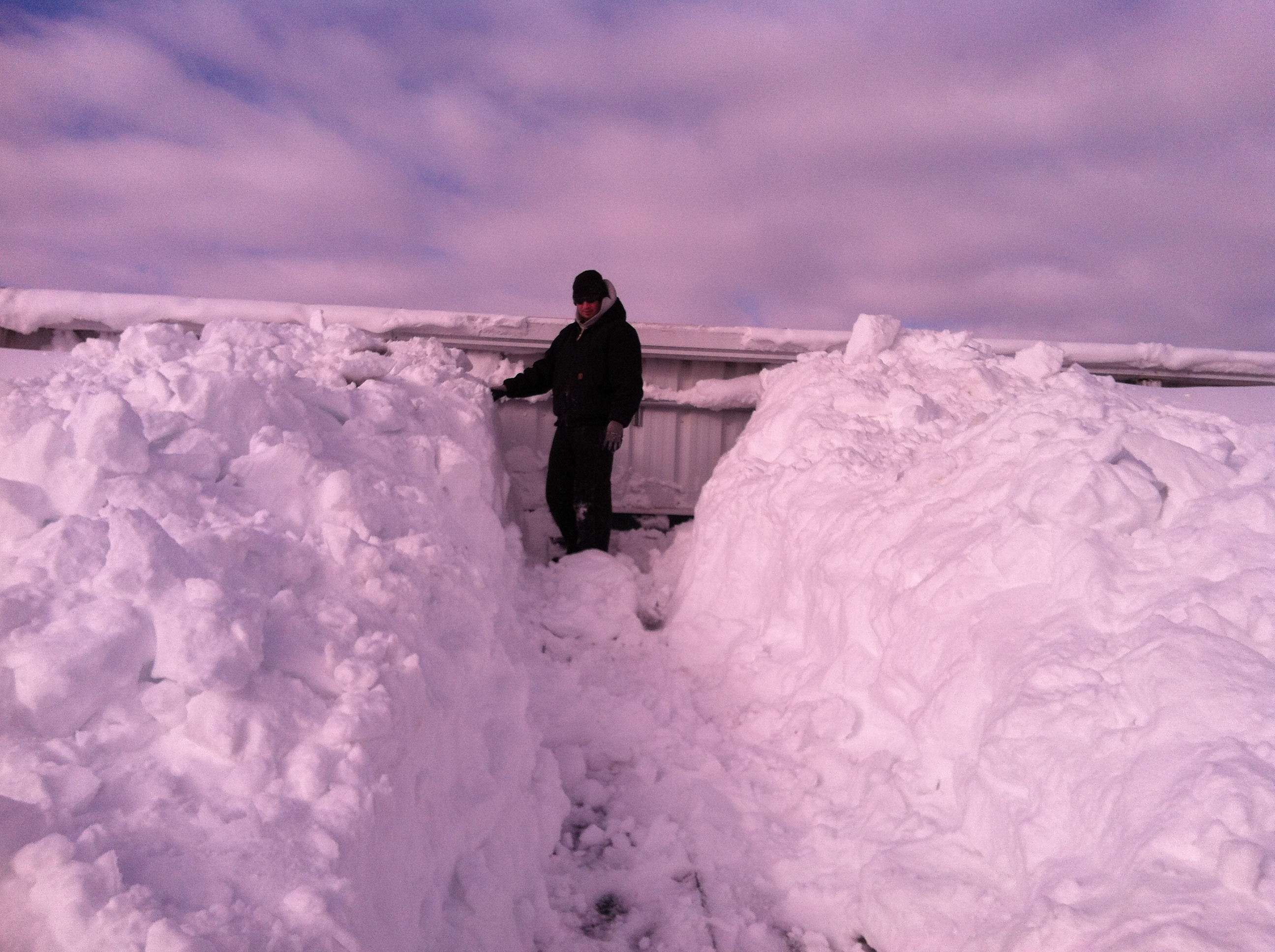 #3- Develop a regular maintenance program: When snow comes we all plan on what were are going to do about the roads, our sidewalks and the parking lot…what about your roof? Having a regular maintenance plan in place is great for planning ahead and making sure that you are worry free all year long. Proper maintenance can increase the life expectancy of your roof, save you the high cost of roof replacement, protect your assets from costly damage, and allow you to plan and budget for future costs. 
Learn More About Roof Guardian Maintenance Program